***The auction has begun!***
This Auction ends Sunday, August 24 beginning at 7 pm EST. Final items will be on by late Saturday evening.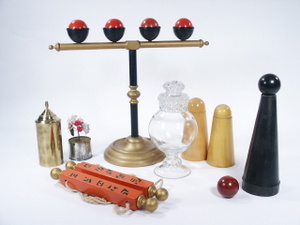 Within this auction you will find some very special items from Thayer, Roterberg and more with special attention being given to Karl Germain's personal leather cone and ball effect, made by his father Herr Mattmueller, a rarity.


Free Registration. Get ready for all the magic goodies coming your way.
www.ktmagic.com/auction/


Come take a look! www.ktmagic.com/auction/

Please tell your friends. Good luck in your bidding and enjoy the Auctions! As always, with KT Magic Auction, all items are in house and personally handled so you may bid with confidence. With KT Magic No Buyers Premiums are Charged!
Happy Bidding! Kenna
---
Our special list sale has ended. Hope you enjoyed our offerings. Thanks for your participation.
Until next time...